Go to article
By Ammoland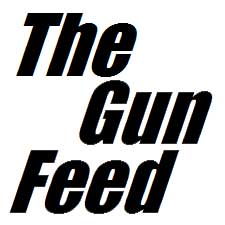 USA – -(Ammoland.com)- May 2016 marks the three year anniversary of the launch of the firearm news website called The Gun Feed.
The Gun Feed is a 24/7 news website (Its like Drudge Report, but for guns) that is proudly devoted to the online firearms community. The site showcases the latest firearms news headlines from around the web and is updated many times throughout the day, everyday.
The Gun Feed was first launched in May of 2013, and since its inception it has seen a ground-swell of support within the firearms community and has experienced exponential growth in traffic. In its relatively short time on the web,
The Gun Feed has covered more than 52,000 firearms related stories and established itself as the go-to resource for the most up to date firearms news on the web.
The Gun Feed has helped bring far reaching recognition to some of the great stories of the gun rights movement, and it has helped to shape and define the fight against the civilian disarmament movement that is currently being waged in this country.
If you have not visited the …Read the Rest
Source:: AmmoLand