Go to article
By Ammoland
By Mike Searson
SIG SAUER MCX Rifle Review and field test.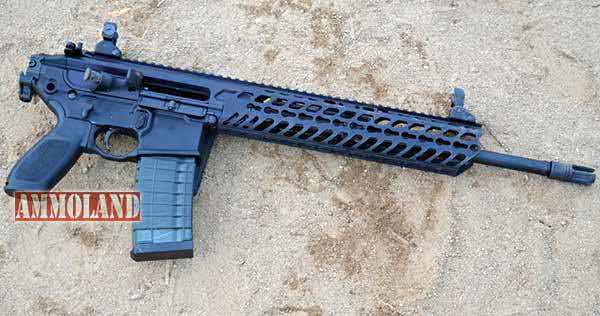 USA – -(Ammoland.com)- We were recently offered a rifle to test from SIG SAUER: The SIG SAUER MCX Rifle.
At first glance it looks like yet another AR clone, but once you get one of these in your hands you will find a lot more than meets the eye.
The hand guard is built in the popular key mod design that rides a full 12 inches of the barrel and come off via a convenient front takedown pin to give quick access for barrel changes or gas adjustment.
It runs on a short stroke gas piston system contained within the upper receiver, very reminiscent of the earlier Armalite AR-180 with dual springs attached to the bolt. This gives the shooter better options with regard to butt stocks.
Our rifle, in 300 Blackout, shipped with a side folding stock …Read the Rest
Source:: AmmoLand