New Benchmade Knives for 2019: Including A $700+ EDC Knife!? ~ VIDEO
Go to article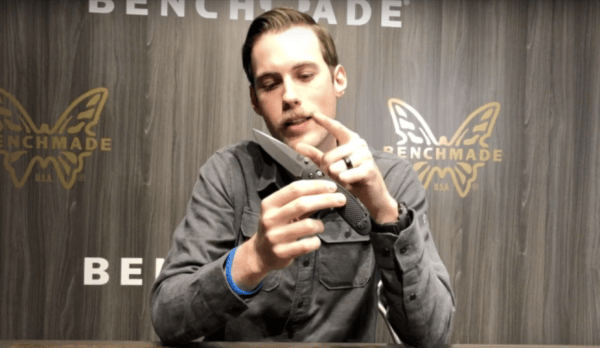 USA – -(AmmoLand.com)- One Christmas a few years ago, Dear Ol' Dad gifted me not one but two (2) Benchmade knives. One was a Sequel (the particular model I had is now discontinued) and the other a Triage. Sadly, the Sequel walked away at some point over the years. Was it stolen, or did I lose it? I do not know. It goes without saying that this was an outstanding and generous gift. These were my first Benchmade knives, and I've been a fan ever since.
Benchmade knives have an excellent, made-in-America reputation for quality, durability, and well-thought-out designs. Their knives are divided into four categories: Blue Class, Black Class, Gold Class, and Hunt Series knives.
The Blue Class has the everyday consumer market in mind. The Black Class is aimed squarely at professionals, especially law enforcement and military end users. The Gold Class targets the collector and/or someone who wants to carry a piece of art with some bling that maintains real-world function.
With the Hunt series, what you see is what you get— it's exactly what it sounds like.
This year at Shot Show 2019, I spent some extra time at the Benchmade Booth to find …Read the Rest
Source:: AmmoLand