Nationwide Firearms Turn-in Not Enough for Australia's Gun Haters
Go to article
By Ammoland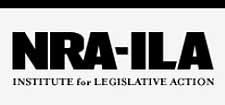 Fairfax, VA – -(Ammoland.com)- On July 1, Australia begins National Firearms Amnesty 2017, the country's fourth federal firearms buyback (more accurately termed turn-in) or amnesty program since 1987.
According to the Australian government, officials hope to capture some of the country's estimated 260,000 unregistered firearms. The Australian government has also cited the threat of terrorism, and in particular the December 2014 siege on the Lindt Café in Sydney, as justification for the new turn-in. The amnesty period runs to September 30.
Unlike the confiscatory scheme that followed Australia's 1996 National Firearms Agreement, which banned most ownership of semi-automatic and pump action rifles and shotguns, the 2017 amnesty is not coupled to any new restrictions on the types of firearms an individual may own. Further, under the current amnesty, firearm owners will not receive any compensation for the firearms they relinquish. To participate in the amnesty, gun owners will have to bring their unregistered firearms to a drop-off point designated by state and territorial authorities.
In an improvement over the 1997 confiscatory turn-in, …Read the Rest
Source:: AmmoLand
Copyright 2014-2015 Anomalous Media, LLC All Rights Reserved