Maine Knife Ban Repeal Bill Passes & Goes To Governor's Desk For Signature
Go to article
By Ammoland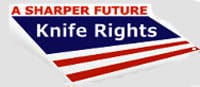 CALL or WRITE Governor LePaige TODAY!
Gilbert, AZ –-(Ammoland.com)- "An Act To Restore the Right To Possess Certain Knives That Are Used by Many Citizens as Tools," LD 264, has been passed by both houses of the Maine legislature and is now headed to the Governor.
The final vote in the House last week was 120-24, the Senate concurred today. LD 264 would repeal Maine's antiquated and irrational ban on automatic and gravity knives.
If you live, work, or travel in Maine, please contact Governor LePaige and politely request that he sign LD 264. That's it, "Please sign LD …read more
Via:: AmmoLand