Gun Industry Pulls Together During Pandemic
Go to article
By Jim Grant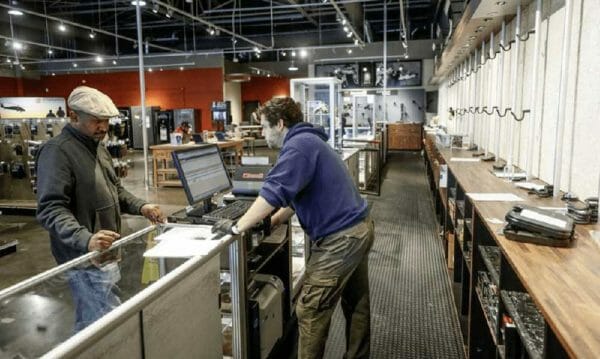 U.S.A. -(AmmoLand.com)-The past couple weeks have been a whirlwind for most. That's certainly true for the firearm and ammunition industry. It has also revealed the character of who we are.
We are an industry of caring, dedicated and resilient Americans who believe in the critical role we fulfill to our nation and our communities. Our industry – from manufacturers through the retailers staffing the gun counters – has responded admirably. We continue to provide services that are essential to our nation, critical to our communities and necessary to our customers.
NSSF, like most others, scrambled to make sure we could stay in business, and more importantly help our members stay in business. That work is reflected in a new page on our website, where our team is continually updating state and local orders, member alerts and news information critical during this health crisis. This page is being updated continually. Check it often.
Keeping Industry Open
NSSF's Government Relations team, both the Federal Affairs and State Affairs, were quick to anticipate the torrent of stay-at-home and closure orders …Read the Rest
Source:: AmmoLand