Germany Synagogue Shooting Lays Bare the Safety & Security Myths
Go to article
By John Farnam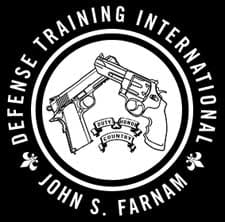 Opinion
Ft Collins, CO –-(Ammoland.com)- On 9 Oct 19, in the town of Halle, Germany, a single perpetrator fired several shots at the locked door of a local synagogue in an apparent attempt to enter and massacre worshipers inside who were observing the Yom Kippur Holiday.
Not clear if his shots were fired at the door itself, or the lock. In any event, the door held, and the suspect was unable to gain entry.
The suspect then wandered about outside, firing multiple shots, at least two of which were fatal, one at a bystander near a nearby Jewish cemetery, and one customer at an adjacent restaurant.
Both victims were dead at the scene.
The shooter filmed his own shooting escapade, much as did the shooter in the Christchurch, New Zealand incident earlier this year.
He was heard to say, in English, "Jews are responsible for the world's problems," or words to that effect
He was arrested without incident and is currently in police custody.
Type(s) of firearms used was not reported.
Meanwhile, unarmed British Police flee from, rather than confront, knife-wielding assailant.
Lessons:
1) This shooting rampage went on for over thirty-five minutes, in the middle of the day, in a highly-public neighborhood …Read the Rest
Source:: AmmoLand