Confirming My Bias
Go to article
By James Rummel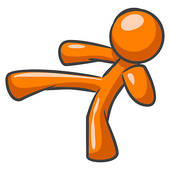 Get involved in any martial art and there is an endless debate as to which is the best.
Karate? Krav Maga? Boxing? If you think differently than me, you're wrong!!!
The main criteria is what someone is good at. Boxing champion thinks karate is foppish prancing about. Karate black belt thinks Krav Maga is just rolling around and yelling at people. Krav Maga black belt thinks boxing is an exercise program for incompetents who can't handle the stresses of Krav Maga. And so on.
What about people who agree that armed self defense is a good thing? What do they have to argue about? Mainly the gear.
Sure, we all say that it is best to have a firearm at the ready when a violent criminal attacks from the shadows. But what firearm? Revolver? Autoloader? What manufacturer? Glock? Colt? Smith & Wesson? The chances to have unreasonably vicious discussions about reasonable personal choice are endless!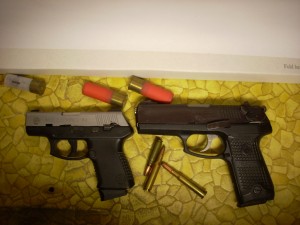 <img src="http://hellinahandbasket.net/wp-content/uploads/2015/12/357-magnum-with-some-spent-brass-and-a-speed-loader-300×225.jpg" alt="" width="300" height="225" srcset="http://hellinahandbasket.net/wp-content/uploads/2015/12/357-magnum-with-some-spent-brass-and-a-speed-loader-300×225.jpg 300w, http://hellinahandbasket.net/wp-content/uploads/2015/12/357-magnum-with-some-spent-brass-and-a-speed-loader.jpg …Read the Rest
Source:: Hell In a Handbasket