Brownells Releases their new 4X Retro Optic
Go to article
By Nino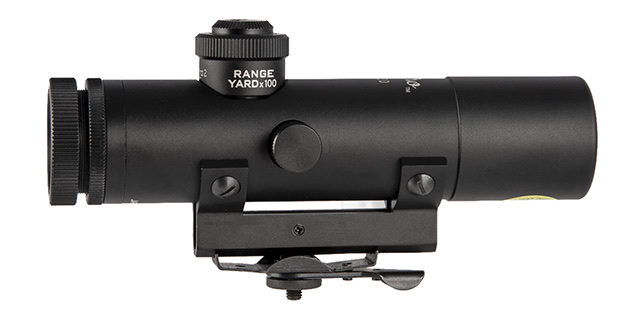 Brownells recently released their new 4X Retro optics that was designed to attach to a standard AR-15 carry handle. You can get them over at Brownells.com.
GRINNELL, Iowa (October 8, 2019) – The Brownells Retro 4X Carry Handle Optic – designed with fans of the Brownells Retro Rifles in mind – is now in-stock and shipping to customers.
Announced during the 2019 SHOT Show, the Retro 4X Carry Handle Optic closely replicates the look and performance of the original Colt scope made for early models of AR-15-style rifles and carbines.
Manufactured with high-quality Japanese glass to the original factory specifications, it comes with the correct mounting clamp, and as an added touch, the correct inspection sticker on its underside.
Listed as #080-001-373 and retailing for $299.99 at Brownells.com, the Retro 4X Carry Handle Optic fits Brownells Retro Rifles chambered in 5.56 with a mounting hole in the carry handle.
It will not fit on .308 Retro Rifles such as the BRN-10A or BRN-10B, or the 5.56 Brownells Proto rifle, none of which have the required mounting hole in the carry handle.
The Retro 4X Carry Handle Optic quickly and easily attaches to the AR-style carry handle as found on the BRN-16A1, XBRN-177, BRN-601 …Read the Rest
Source:: ArmoryBlog