Best Paper Targets for Shooting at the Range
Go to article
By Jason Reid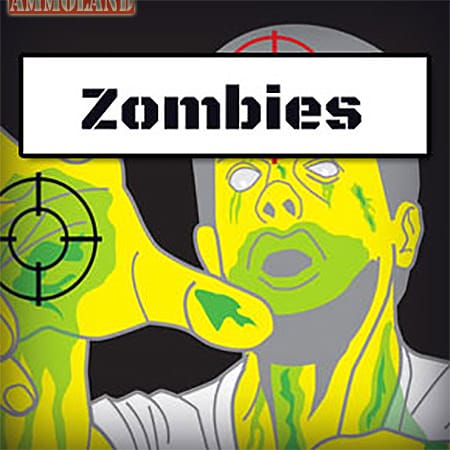 By Jason Reid
Jason Reid lists his pick of the best paper targets for the shooting range.
USA –

Gun Fun Zombie Targets : http://tiny.cc/97e9cy
Is the zombie fad still around? Maybe? If shooting at Zombies is your thing, you will like Gun Fun Target's (gunfun.com) Zombie Target Pack .
Says Gun Fun Targets "I have a son who wanted a pellet gun for his 9th birthday. He got the gun and some targets. Then we got more guns, and I kept finding myself buying more shooting targets. But there's not a lot of choice out there when it comes to targets, and you find yourself shooting the same target over and over again."

"Since we've been in the printing business for 10 years, we decided to design our own targets and make something that's fun to shoot."
Measuring the Zombie Target Pack Target size is 19″ x 24″, there are five zombie themed targets to pick from, including axe weilding Rhonda. Providing six specific shot spots, these targets can be used for fun and practice.
American Educational Products: