Aguila Holds Market Share, Producing over 1 Billion Rounds of .22 Rimfire a Year
Go to article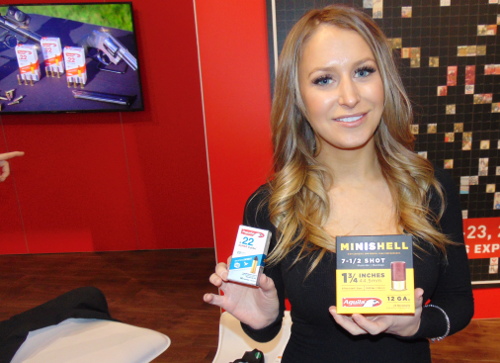 Arizona -(Ammoland.com)- During the last six years, as the .22 rimfire ammunition bubble expanded and deflated, Aguila Ammunition saw the opportunity to gain market share. They aggressively took up the challenge. They now vie for the title of the largest producer of rimfire ammunition on the planet.
At the Shot Show over the last three years, Aquila management informed me they have come very close to doubling their production. They did this by purchasing new ammunition manufacturing capability. Aquila is now producing over a billion rounds of rimfire ammunition a year.
More than half of that goes into the United States market. My sources at Aguila would not give a specific number. It is more than 500 million rounds of rimfire ammunition being sold in the U.S. market every year. 500 million rounds is about 10 percent of the productive capacity in the United States.
That number is approximately double what Aguila sold in the U.S., six years ago.
They did this through innovation, price competition, and the willingness to expand with market uncertainty. Their gamble has paid off.
Innovation is one of the key factors. Aquila has …Read the Rest
Source:: AmmoLand