Zinke and NWTF Celebrate the Wildlife Restoration Act
Go to article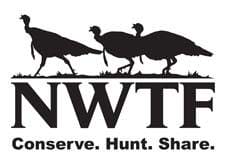 EDGEFIELD, S.C. -(Ammoland.com)- Secretary of the Interior Ryan Zinke held a press conference today formally announcing the release of $1.1 billion from the Federal Aid in Wildlife Restoration Act that will continue to support fish, wildlife and habitat conservation.
This year marks the 80th anniversary of the Federal Aid in Wildlife Restoration Act.
Prior to the announcement, Zinke met privately with a group of hunting and conservation representatives which included two local National Wild Turkey Federation representatives; Fred Bird, regional director and Matt DiBona, district biologist.
"Secretary Zinke reiterated his strong support for our hunting and fishing traditions and said the Department of Interior is committed to managing our federal lands for the benefit and enjoyment of sportsmen and the general public," DiBona said.
The Federal Aid in Wildlife Restoration Act, which is commonly referred to as the Pittman-Robertson Act, was established in 1937 and imposes a tax on firearms, ammunition, archery and fishing equipment. Those funds are then returned to each state to manage wildlife and habitats.
"The Wildlife Restoration Act was landmark legislation 80 years ago that provided funding to all fifty states for conservation," said Becky Humphries, CEO of the National Wild …Read the Rest

Source:: AmmoLand