Go to article
By Bob Irwin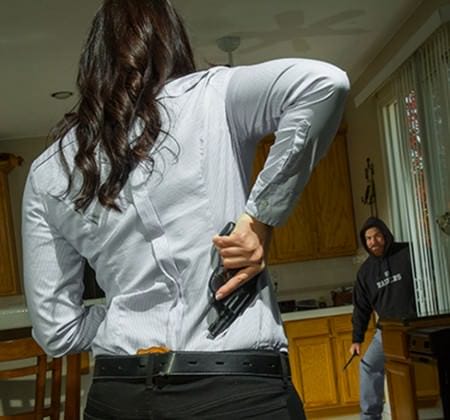 Bob Irwin highlights the latest self-defense and other shootings of the week. Read them and see what went wrong, what went right and what we can learn from self-defense with a gun.
USA –-(Ammoland.com)- WMBF TV 32 (Raycom Media) reports 07-23-18 in Robeson County, North Carolina, Deputies are investigating after a man was shot multiple times Friday night while inside a woman's storage building.
According to a news release from the Robeson County Sheriff's Office, deputies responded to a home in the 5000 block of East Great Marsh Church Road in St. Pauls around 6:40 p.m.
Upon their arrival, a 39-year-old man was found shot multiple times.
A 68-year-old woman who owns the residence heard a noise inside of her storage building and found the man standing in a corner inside.
The woman fired five shots at him after he approached her in an "aggressive manner." She further stated the man was "lunging towards her."
The man was taken by EMS to an undisclosed hospital for treatment. His injuries do not appear to be life-threatening.
Comments:
It is certainly reasonable for the woman to check the noises in her outside storage building before bothering …Read the Rest
Source:: AmmoLand