Go to article
By James Rummel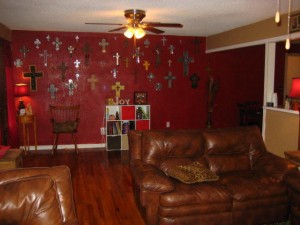 The reason I keep this blog going after more than a decade is to provide a forum for people to ask questions concerning self defense and home security. I have given advice to people from all over the world, including those who hail from places where private ownership of firearms is forbidden by law. Right or wrong, I count that as being one of my greater contributions.
I received an email from a reader who I will call Chris. It seems that he had painted the main room of his dwelling a blood red hue, and had hung crucifixes upon the wall.
(Click pic to enbiggen.)
That might keep the living room safe from non-traditional home invaders, but Chris was looking to create a safe perimeter. He packed thick sections of PVC pipe with salt, joining and bending the tube into a single unbroken unit.
(These are not the pipes Chris actually used.)
The salty pipe was buried around Chris' home, never coming closer than 20 feet (7 meters) to the outside walls.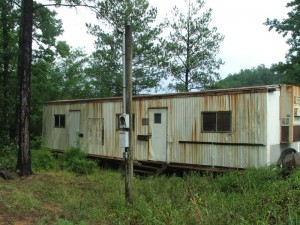 (This is not where Chris actually lives.)
Next to the front door rests a shotgun, loaded with rock salt.
<a class="colorbox" …read more
Source:: Hell In a Handbasket