Go to article
By James Rummel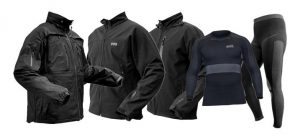 If you are involved in the shooting sports, you find out very quickly that there are a lot of products out there that have "tactical" as part of their name.
What does that mean, "tactical"? Just that the product is supposed to help one prevail in a gunfight. Everything from accessories for a defensive handgun, to clothing and beyond, carry the tactical name.
A lot of training programs also claim to pass along tactical skills, which also means that their course of instruction is supposed to increase the odds of survival is there is an armed encounter of some kind.
Long time reader knirrir was kind enough to give a heads up to the following magazine article.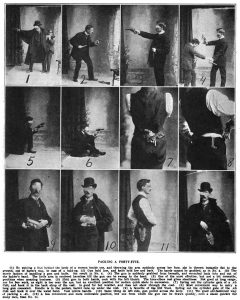 Rumor has it that this was originally published in Outdoor Life magazine in 1918. If so, then it is an interesting artifact in that it shows the beginning of modern tactical training, even though some of the techniques outlined are a bit dubious.
Case in point is the first picture, where one is supposed to use a judo throw to send any female companions to the ground so they …Read the Rest
Source:: Hell In a Handbasket