Suspect for Attempted Murder of California Wildlife Officer Turns Himself In
Go to article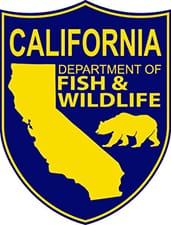 USA -(Ammoland.com)- Shawn Eugene Hof, Jr., suspected of attempting to shoot a California Department of Fish and Wildlife (CDFW) officer in August 2016, has turned himself in.
Law enforcement officers from CDFW, Humboldt County Sheriff's Office and the Humboldt County District Attorney's Office continued their focused effort to find Hof by visiting areas he was known to frequent.
"We believe it was this focused effort with our partners that prompted him to turn himself in," said David Bess, Deputy Director and Chief of the Law Enforcement Division. "The Department thanks our allied agency partners for their efforts that began a year ago. We're relieved that the situation resolved itself without injuries to our officers or the public."
CDFW also thanks the California Wildlife Officers Foundation, California Waterfowl Association, Defenders of Wildlife, Humane Society of the United States, Nature Conservancy, Sportfishing Alliance and private donors who collaborated on a reward for information leading to Hof's arrest.
On Sunday, Aug. 21, 2016, approximately 12:40 a.m., a CDFW wildlife officer was patrolling in Carlotta in Humboldt County. The …Read the Rest
Source:: AmmoLand