Stinchfield: Left-Wing Extremists Nearly as Dangerous as ISIS
Go to article
By NRA News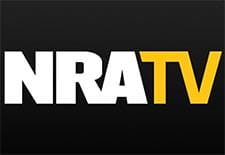 USA – -(Ammoland.com) – The death of a nation and the rise in fascism is a real possibility in America—and the violence from the left is to blame. Fascist movements are built to allure the politically disempowered and disengaged, who are propagated to fight common enemies by using violence to exterminate them. Bill Whittle join NRATV's Grant Stinchfield to talk about the red flags in the actions of left-wing extremists.
"What do they need in order to get this out of their system? They need an enemy," says Whittle. "For these thugs on the left, all they really want to do is smash windows, it's the same exact crowd."
According to Whittle, the left is so indoctrinated to think they are fighting fascism when in reality, their actions are on the verge of resurrecting the thing they fear most.
"Beating up a Trump supporter because some kid decided he wanted to go to campus and listen to some thin British homosexual's speech and he gets beaten up and thrown to the ground … That's fascism! Saying someone can't speak on a campus … that's fascism! Being able to try and shut …Read the Rest
Source:: AmmoLand