Go to article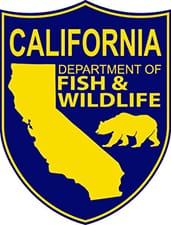 USA -(Ammoland.com)- California's dove hunting season is rapidly approaching, and the California Department of Fish and Wildlife (CDFW) is now accepting applications for special dove hunts throughout the state.
The first half of the split season will be open statewide from Sept. 1-15, 2017. The second half will be open statewide from Nov. 11 through Dec. 25, 2017.
For mourning dove and white-winged dove, the daily bag limit is 15, up to 10 of which may be white-winged doves. The possession limit is triple the daily bag limit. There is no limit for spotted dove or ringed dove, but the season dates are the same as for mourning dove and white-winged dove.
Eurasian collared dove is the only dove species that can be hunted year-round, with no limit.
Dove hunters may be interested in CDFW's specially managed hunt opportunities throughout California during the dove season. Please note that applications for these opportunities must now be filed through the Automated License Data System (ALDS).
Hunt drawings will be held for opportunities at the following locations:
Merced and Stanislaus counties: North Grasslands Wildlife Area (China Island and Salt Slough units), Los Banos Wildlife Area
Sacramento County: …Read the Rest

Source:: AmmoLand