Shannon Watts Blames NRA for Disarming of Courthouse Security Officer
Go to article
By Ammoland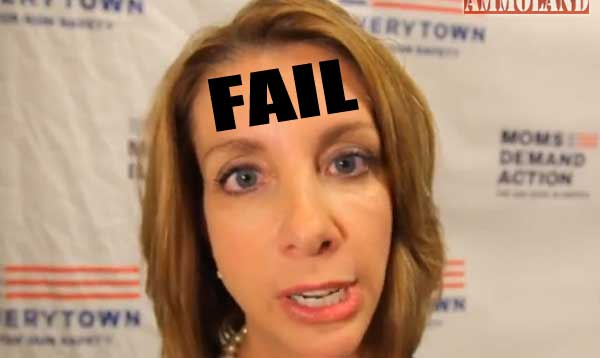 Washington, DC – -(Ammoland.com)- Monday of last week, Michael Bloomberg surrogate Shannon Watts issued a tweet blaming NRA for a shooting at a courthouse in Berrien, MI. "THIS," she typed, "is outcome [sic] of @NRA's dangerous agenda of guns for anyone, anywhere, anytime: no questions asked. Berrien County".
Turns out Watts should have asked a few more questions before, once again, publicly humiliating herself.
As was quickly revealed by news reports, the perpetrator was a prisoner being transferred from a holding cell to a courtroom when he grabbed the gun of an officer who was assisting in the transport. Fortunately, the presence of other armed officers on the scene allowed for a rapid response, and the criminal was killed before he could harm other innocent people.
THIS is outcome of @NRA's dangerous agenda of guns for anyone, anywhere, anytime: no questions asked. Berrien County https://t.co/kmRrQioEO4

— Shannon (@shannonrwatts) July 11, 2016
Even after the facts became clear, Watts had not issued any apology for her mind-numbingly asinine and inappropriate accusation. "#DisarmHate," a hashtag …Read the Rest
Source:: AmmoLand