Go to article
By Mike Searson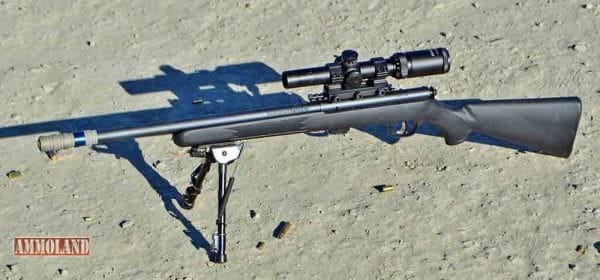 U.S.A. –-(Ammoland.com)- A few years ago we were looking for an affordable bolt-action rimfire rifle with a threaded barrel to use as a suppressor host for silencer testing. We found it in a Savage Mark II FV-SR. It worked so well as a host that the first time we tried it out, we thought we had a squib. The only flaw we thought it had was its somewhat chintzy magazine release, but as time went on we found the stock a bit on the smallish side for our tastes. so we reached out to Boyds Gunstocks to see if they could help us out.
They did in a big way.
We have been a fan of Boyds Gunstocks for a long time and perhaps the hardest part about choosing a stock from Boyds is finding the right color. We were looking at their line of laminated stocks when a banner popped up on their website to notify us of the new At One model.
Just like the rest of their stocks, the At-One is built from laminated hardwood that is dried to exacting specifications. They are hard maple veneers if you want to get …Read the Rest
Source:: AmmoLand