Go to article
By Ray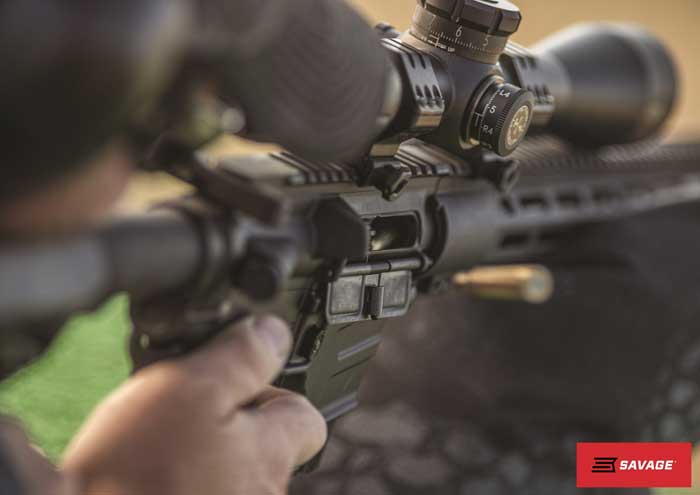 Savage just announced that they've expanded their line of MSRs (modern sporting rifle) for 2019. We'll be sure to check them out at the 2019 SHOT Show and report back.
From Savage's Press Release:
WESTFIELD, Massachusetts – January 11, 2019 – Striving to bring more features and better performance to the modern sporting rifle, Savage has expanded its award-winning lineup of MSRs. Savage will have these new firearms on display in Booth No. 14551 at the 2019 SHOT Show, January 22-25 at the Sands Expo Center in Las Vegas, Nevada.
"Our MSR lineup of next-generation modern sporting rifles, like all Savage products, reflects the fact that Savage is not just a value brand," said Savage President Al Kasper. "We are a high-quality, high-performance, well-established firearms manufacturer, offering a full line of rimfire and centerfire rifles in a variety of platforms."
Savage introduced its lineup of AR-15s and AR-10s in 2017, and the company continues to grow its MSR 10 and MSR 15 product lines.
The new Savage MSR 10 Competition HD and MSR 15 Competition are flush with features designed to ensure unflinching accuracy when a match is on the line. Both are fitted with an advanced 18-inch carbon fiber wrapped stainless barrel built specifically …Read the Rest
Source:: ArmoryBlog