Go to article
By Bruce F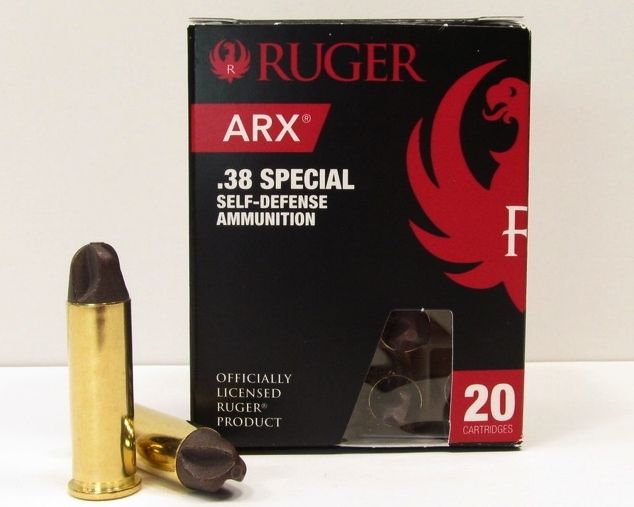 PolyCase Ammunition, the maker or Ruger ARX ammunition, launched the Ruger ARX 38 Special load at the 2016 NRA Annual Meeting and Exhibits. Previously available in many popular semi-auto handgun calibers, the 38 Special load extends the Ruger ARX line with ammunition suitable for revolvers. Initial shipments of 38 Special ARX should be arriving in stores by the time this review is published.
The PolyCase designed ARX projectile is quite unique. I previously discussed the projectile in great detail in this test and review of Ruger ARX 380 Auto. If this is your first exposure to the ARX projectile, you might want to review the initial section of the 380 Auto test.
PolyCase Ammunition provided the ammunition for this test.
Test Pistol:
Test Protocol:
Step 1) Measure and record temperature and relative humidity.
Step 2) Run a 5 shot velocity average over a ProChrono Digital Chronograph at a distance of 10 feet.
Step 3) Run various terminal test shots, with and without simulated clothing barriers, into a block of Clear Ballistics Gel that has a similar density to 10% ordnance gelatin. Shot distance is 10 feet.
Step 4) Run a 600 fps calibration test …Read the Rest
Source:: Pocket Guns & Gear