Go to article
By Ammoland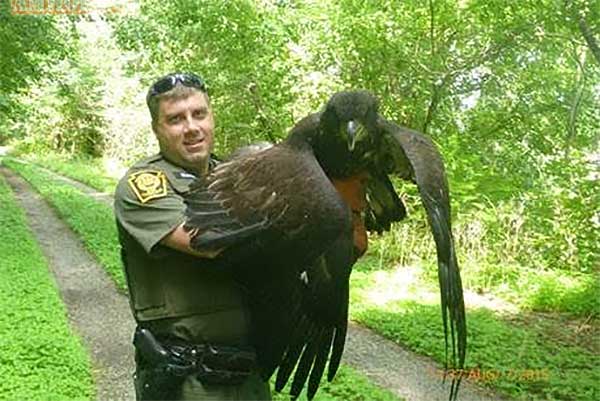 BOLIVAR – -(Ammoland.com)- The Pennsylvania Game Commission Southwest Region is announcing a rehabilitated immature bald eagle will be released back into the wild on Thursday, May 12 2016 at 10 a.m.
The eagle was recovered Aug. 7, 2015 on First Energy Corp. property near Georgetown, Beaver County, by Wildlife Conservation Officer (WCO) Matt Kramer. After many months of extensive treatment and rehabilitation, the bird is ready to be released.
The remarkable story behind this majestic bird's recovery is a perfect example of the partnerships that the Pennsylvania Game Commission relies on to accomplish its mission of managing and protecting the Commonwealth's wildlife resources. Without the assistance of the private entities involved, this bird would not have survived.
On August 7, 2015, Beaver County Wildlife Conservation Officer Matt Kramer responded to a call from First Energy Corporation employees about an injured eagle they had located on First Energy property near Georgetown. WCO Kramer was able to capture the bird, which was unable to fly due to an obviously injured right wing. WCO Kramer transported the …Read the Rest
Source:: AmmoLand