Go to article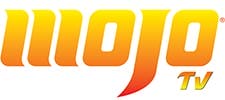 USA -(Ammoland.com)- Terry invites Skip Knowles (WildFowl Magazine) to join him and Ramsey Russell for some Summer Wingshooting in Argentina.
While temperatures soar in the United States, cool winter days and smoking gun barrels welcome the crew south of the equator.
New episodes premiere Saturdays afternoons at 3:30/2:30c on The Sportsman Channel (DISH 395, DIRECTV 605) in the U.S. and Mondays at 1:30 p.m. ET on Wild TV in Canada.
Preview:
Broadcast Schedule for MOJO TV on the Sportsman Channel:
Tuesday – 3 a.m. EST | 2 a.m. CST
Thursday – 6:30 a.m. EST | 5:30 a.m. CST
Saturday – 3:30 a.m. EST | 2:30 a.m. CST
Saturday – 9:30 a.m. EST | 8:30 a.m. CST
Saturday – 3:30 p.m. EST | 2:30 p.m. CST
Like us on Facebook
Follow Us on Twitter
Subscribe to our Youtube Channel
Sign up for our Mailing List
About MOJO Outdoors:
MOJO has long been recognized as the World Leader in Motion Decoys and progressed as the leader in All Decoys. Today, MOJO is a company unsurpassed in bringing a wide variety of innovative …Read the Rest
Source:: AmmoLand