Oklahoma Constitutional Carry Getting Close to Passage
Go to article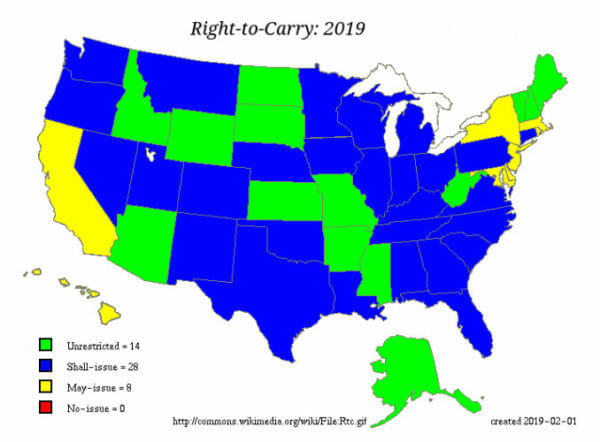 Opinion
Arizona -(Ammoland.com)- -Oklahoma Constitutional Carry, in the form of HB2597, is moving forward.
Here is part of the changes in the statutes. The Constitutional Carry law will remove the provisions of law that make it illegal to carry guns and knives for ordinary legal purposes.
A. It Notwithstanding any other provision of law, it shall be unlawful for any person to carry upon or about his or her person, or in a purse or other container belonging to the person, any pistol, revolver, shotgun or rifle whether loaded or unloaded or any blackjack, loaded cane, hand chain, metal knuckles, or any other offensive weapon, whether such weapon be concealed or unconcealed, except this section shall not prohibit:1. The proper use of guns and knives for self-defense,hunting, fishing, educational or recreational purposes;
Constitutional Carry in Oklahoma passed, with large majorities, in both houses in 2018. It was vetoed by Governor Mary Fallin.
In 2019, it has been re-introduced, has passed the House with a 70 to 30 vote, and has now passed the Senate Appropriations Committee, 18-4, with a recommendation for the full Senate to pass the bill. From ktul.com:
The vote was …Read the Rest

Source:: AmmoLand