Go to article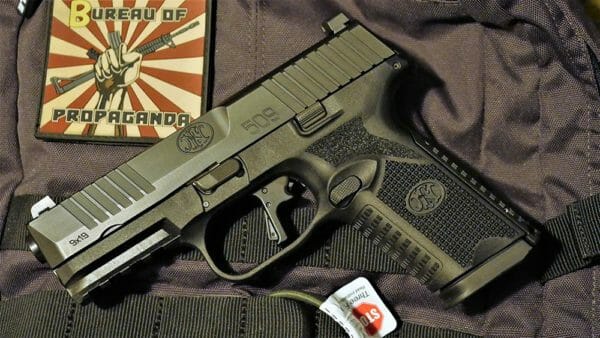 U.S.A. –-(Ammoland.com)- FN has launched a new version of the FN 509, this time in a midsize package that will compete directly with the Glock 19. Does the FN 509 Midsize have a chance at taking on the champ? I think so.
The Elephant In the Room
First, why do I think the FN 509 M has a strong chance at competing with the well established Glock 19?
Using Brownells prices, the FN 509 M should come out to $559 on Brownells, $20 less than the Standard 509. A Glock 19 with metal sights is $599.99 as a point for comparison. We are $40 cheaper on the FN 509 M, throw in a mag and you are within a few dollars of the Glock and get real ambi-controls, forward serrations, and a nice zippered case.
There are some other things to consider like the much larger Glock aftermarket and magazine costs, but for professional users, those won't be much of a factor. The aftermarket should grow quite quickly as it did after the FN 509 Tactical's release. That said, there already is a great trigger on the …Read the Rest
Source:: AmmoLand