Go to article
By Ray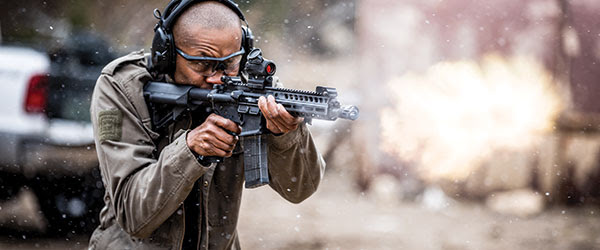 Caracal USA just announced their new CAR816 A2 in both a pistol and SBR (short barrel rifle) configuration, they'll be showing them off at the 2019 SHOT Show.
Specs from Caracal USA
The CAR816 A2
Chambered in 5.56mm NATO, the CAR816 A2 Pistol and SBR will be offered in black and FDE with 11.5" and 14.5" barrel options.
The CAR816 A2 is manufactured with rigorously tested and qualified materials and components; such as a Carpenter 158 bolt housed in a coated anti-tilt carrier, QPQ 4150 CMV barrel. These materials, when partnered with our Caracal® barrel extension and chamber design, give exceptional accuracy as well as the ability to surpass NATO testing protocols, including destructive testing.
Product features include:
5.56x45mm NATO Gas Operated Short Stroke Piston with 3 Position Adjustable gas key
Built to exceed NATO test protocols; Bore Obstruction and "Over the Beach" Testing
Caracal® Forged 7075 Type III Hard Coat Anodized upper and lower receiver set
9″ Handguard with key lock anti-cant, integrated QD points and Mlok® attachment system
QPQ 4150 CMV Barrel with Caracal® Barrel Extension and Chamber Design
QPQ BCG, Caracal® Anti Tilt Carrier with Carpenter 158 Bolt.
Enhanced Duty Trigger, Ambi Selector, and ratcheting end plate with integrated QD point.
SB Tactical SBA3 Pistol Brace *Pistols only
Lifetime Warranty
Source:: ArmoryBlog