Go to article
By Ammoland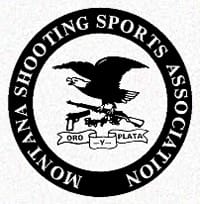 Montana, USA – -(Ammoland.com)- It's time to ramp up your support of Montana Shooting Sports Association's (MSSA) political effort on your behalf.
We will have three bills up for their first committee public hearing in Helena this coming week, one on Tuesday and two on Wednesday.
At a bare bones minimum I need you to send electronic or phone messages to every member of the correct committee for each bill. At a maximum I need you to come to Helena and stand up in front of the committee in the public hearing and tell committee members that you support the bill, and why.
If you can travel to the Capitol (yes, I know it's a pain – time, money, effort, weather), here's the guidance you need about speaking before a committee:
http://progunleaders.org/Legislative%20Process/hearing.html
If you simply cannot attend, here is information about the process, and about how you can send messages to legislators.
http://progunleaders.org/Legislative%20Process/
You can send a message to all members of a committee via the legislative Website – just one click to send after having filled out the information. KEEP …Read the Rest
Source:: AmmoLand