Minnesota DNR Offers Guidance for Turkey Hunters in Areas Near Avian Flu
Go to article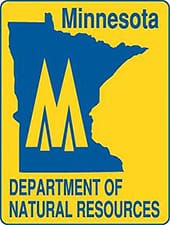 Minnesota -(Ammoland.com)- While avian influenza has not yet been found in wild turkeys, hunters are nonetheless reminded of ways to avoid potentially spreading the virus.
To date, highly-pathogenic avian influenza (HPAI) has been found in Cottonwood, Kandiyohi, Lac Qui Parle, Lyon, Meeker, Nobles, Pope, Stearns and Watonwan counties. So far, it has only been confirmed in domestic turkey farms. Waterfowl are the natural reservoirs for the virus.
Wild turkeys are presumed to be susceptible to HPAI. Raptors are known to be susceptible.The virus presents a low risk to humans but it is important to avoid contact with sick birds.
"Turkey hunters can take steps to minimize the risk of spreading HPAI, and they can be excellent scouts in helping identify wild birds like raptors or turkeys that could have been affected," said Michelle Carstensen, wildlife health program supervisor with the Minnesota Department of Natural Resources.
The USDA makes the following recommendations for turkey hunters to protect themselves and their birds from avian influenza.
In the field