Go to article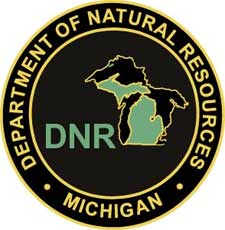 Lansing, MI -(AmmoLand.com)- With spring approaching, the Department of Natural Resources is seeking volunteers throughout the state to assist with its annual frog and toad survey.
Michigan's is the second-longest-running such survey in the country, after Wisconsin.
"In Michigan, over the past 20 years, we've noticed a decline in Fowler's toads and mink frogs," said Lori Sargent, the DNR's frog and toad survey coordinator. "These are two species that have a limited range in Michigan, unlike most of the other species that occur statewide."
Declining populations of frogs, toads and other amphibians have been documented worldwide since the 1980s. Studies suggest amphibians are disappearing due to habitat loss, pollution, disease and collection.
Michigan's annual survey efforts help biologists monitor frog and toad abundance and distribution in the state.
"We have collected a large, valuable data set to help us evaluate Michigan's frog and toad populations," said Sargent. "We're now able to start watching trends and thinking about how to slow down some of the species' declines."
The surveys are conducted …Read the Rest
Source:: AmmoLand