Go to article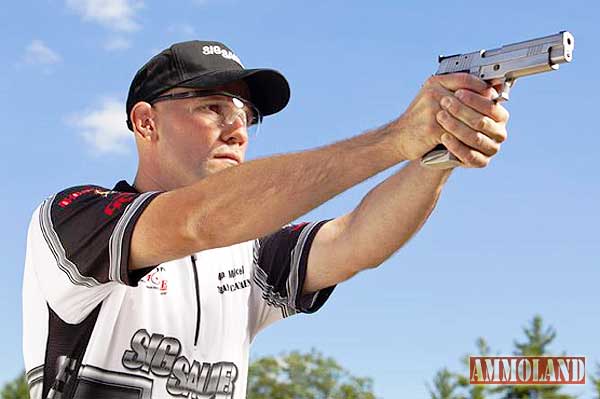 Newington, NH -(Ammoland.com)- SIG SAUER, Inc., congratulates Team SIG Captain Max Michel, Jr., on winning the Steel Master title, along with all three division titles, at the World Speed Shooting Championships this past weekend.
Michel set a world record in his first-ever Production Division win using the SIG SAUER P320. Michel set the Production Division record with an overall time of 87 seconds flat. En route to the victory, Michel set a world record on the Smoke and Hope stage, the first time a world record has been held by a Production gun.
This time was also fast enough to earn fourth overall, which means Michel took two of the top five spots against dedicated Open Division guns.
"All of us at SIG SAUER are proud to have Max represent our brand, both as a competitor and as a role model for the shooting sports," said Tom Taylor, Vice President of Sales and Marketing for SIG SAUER, Inc. "His drive, focus and commitment to excellence match our goals and values here at SIG. It is an honor for us to call him our team captain, our ambassador and our friend."
Known as the "Steel Challenge," …Read the Rest
Source:: AmmoLand