Man Wanted for Attempting to Shoot a CDFW Wildlife Officer
Go to article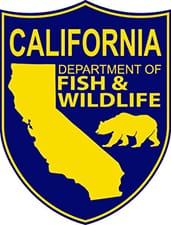 USA -(Ammoland.com)- A reward of up to $20,000 remains available for information leading to the arrest of Shawn Eugene Hof, Jr., suspected of attempting to shoot a California Department of Fish and Wildlife (CDFW) officer in August 2016.
Anyone with information in this case (#201604226), particularly the whereabouts of Hof, is encouraged to call the Humboldt County Sheriff's Office Crime Tip line at (707) 268-2539, or the CDFW CalTIP line at (888) 334-2258.
The California Wildlife Officers Foundation, California Waterfowl Association, Defenders of Wildlife, Humane Society of the United States, Nature Conservancy, Sportfishing Alliance and private donors collaborated on the reward.
On Sunday, Aug. 21, 2016, at approximately 12:40 a.m., a CDFW wildlife officer was patrolling in Carlotta, Humboldt County. The officer saw a pickup truck with several occupants using spotlights on Redwood House Road near Highway 36. The officer attempted an enforcement stop of the truck when the driver sped away.
A pursuit ensued and a person in the rear of the truck, believed to be Hof, began …Read the Rest
Source:: AmmoLand