Go to article
By Ammoland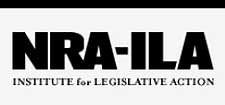 Washington, DC – -(Ammoland.com)- Remember a year ago – February 13, 2015, to be precise – when the Obama administration presented a convoluted rationale by which M855, the second most popular variety of ammunition used in the nation's most popular rifle, was to be banned?
At the time, Obama's White House spokesman said that banning M855 would be a "common sense step" about which "everyone should agree." Banning the ammunition would mean "greater gun safety," proclaimed the New York Times. Failure to ban it would be "untenable" and "preposterous," pontificated the Washington Post. Or, as the Los Angeles Times put it, "another loss for public safety."
They all said that the ban was necessary to protect law enforcement officers, as did the increasingly inconsequential Brady Campaign and Violence Policy Center.
How the proposed ban played out was chronicled extensively in NRA-ILA Grassroots Alerts from February 13 through March 13, 2015.
Source:: AmmoLand