Louisiana's Roland Dugas Joins QDMA Board of Directors
Go to article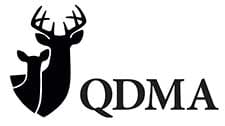 Athens, GA -(AmmoLand.com)- The Quality Deer Management Association (QDMA) is pleased to announce that Roland Dugas of Louisiana has joined the QDMA National Board of Directors.
Roland Dugas is a QDMA Life Member and an independent petroleum landman from Baton Rouge, Louisiana. As a QDMA member since 2003, he has become involved in grassroots activities, serving as a past president of the South Louisiana Branch, where he still serves as a Branch Board member.
He has helped organize numerous educational field days, seminars and fundraising events, and he has worked to lobby the Louisiana legislature in support of sound deer management in his home state. In 2015, he earned QDMA's Al Brothers Deer Manager of the Year Award. He is also involved in numerous other conservation, business and leadership organizations.
"Hopefully, by serving on the QDMA Board of Directors, I will promote and enable the organization to achieve its goals and continue its viability into the future," said Dugas.
About QDMA:
Founded in 1988, QDMA is a national nonprofit wildlife conservation organization dedicated to ensuring the future of white-tailed deer, wildlife habitat and our hunting heritage. …Read the Rest
Source:: AmmoLand