Go to article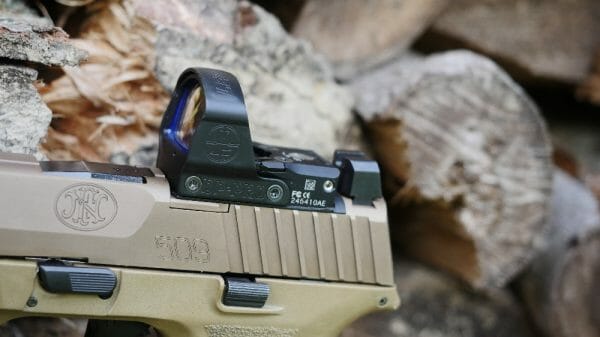 U.S.A. –-(Ammoland.com)- Since my introduction to red dots on pistols several years ago with the Roland Special, I haven't strayed much from the Trijicon RMR. There have been other mini red dots on the market that have caught my attention, specifically the Shield RMS, Holosun HS507C, and the Leupold DeltaPoint Pro.
Since the DeltaPoint Pro has been arguably the strongest competitor to the Trijicon RMR, I wanted to get some quality time with one. Before we get into my experience with the DeltaPoint Pro, we should probably talk about who the red dot has become popular with.
Where the Trijicon RMR rules supreme in most areas, the Leupold DeltaPoint Pro has carved out a healthy section of the MRDS market with military and competitors. With the new SIG Sauer M17 offering the capability to mount a DeltaPoint Pro from the factory, it seems to be a natural choice should the DoD choose to outfit M17s with red dots.
Competitors also have embraced the DeltaPoint Pro in a big way suggesting that the optic is worth the time to try. In a survey of USPSA Carry Optics National competitors by <a target="_blank" href="https://uspsa.org/magazine/view//2018-00#page=42" …Read the Rest
Source:: AmmoLand