Go to article
Instructors needed to teach both basic and advanced courses.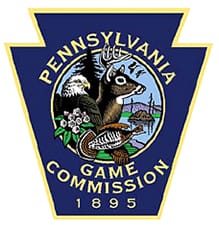 Harrisburg, PA -(AmmoLand.com)- Hunting season officially is underway, and for those planning to purchase their first hunting license this year, time is of the essence.
All first-time license buyers in Pennsylvania are required first to successfully complete a basic Hunter-Trapper Education course. The course takes about six hours to complete, and might be held over one or two days.
There is no fee to enroll in the basic course, but space is limited, and more courses might be available in one area than another, said Andy Hueser, hunter-education specialist with the Pennsylvania Game Commission.
"So before it's too late, go online and find a course that's convenient for you," Hueser said. "Hunting activity will continue to ramp up over the next few months, and as it does, fewer and fewer courses will be available, and you might have to travel farther to meet this requirement."

"Don't wait until it's too late," Hueser said. "Sign up now."
To register for a course in your area, visit GoHuntPA.org and click on the "Learn to Hunt" link, or go to the Game Commission's website (www.pgc.state.pa.us), and …read more
Source:: AmmoLand