Inside the Creative Mind Behind Sharps Bros. – Interview with John Sharps
Go to article
By John Crump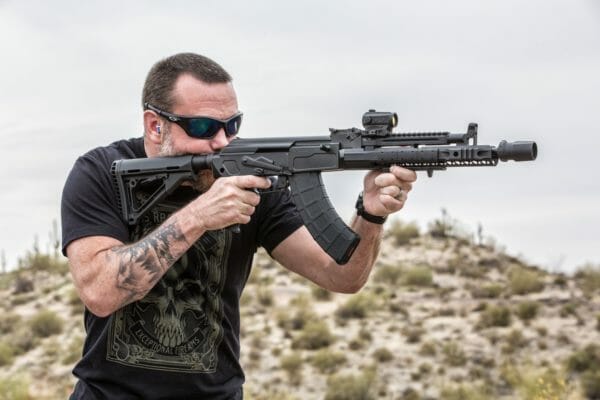 U.S.A. –-(Ammoland.com)- A couple of years back I was surfing the internet while sitting in the gun store, I owned at the time, and I saw something that blew my mind.
It was the "Jack" by a company called Sharps Bros. The design was so aesthetically pleasing that I needed to find out more about the company, so I started rapidly search them out. It turns out this wasn't their only design.
Sharps Bros. has other designs as well such as the "Hellbreaker" which is based on the P-40 Warhawk, and the "Warthog" that were just revolutionary as the "Jack." What they were able to do is use 3D modeling software and CNC machines to make highly functional AR lower receivers and mix in artistry.
Sharps Bros. was the brainchild of John Sharps. John didn't come from a typical background that would lead someone into founding a gun manufacturing company. He came from the world of product design for Microsoft where he worked on such products as the Xbox.
I got to set down and speak with John Sharps, it gave me an insight into the mind of the creative genius behind Sharps Bros.
AmmoLand: What were you doing before starting Sharp …Read the Rest
Source:: AmmoLand