Inexpensive Good Guns to Replace guns Turned in at Baltimore "buyback" for $200
Go to article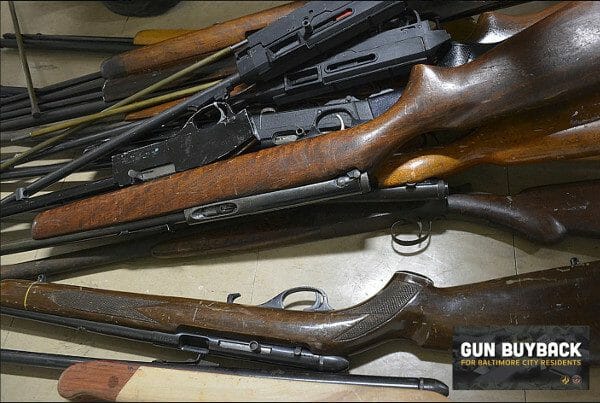 U.S.A. –-(Ammoland.com)- On 17 December 2018, the City of Baltimore held a gun "buyback". The term "buyback" is an Orwellian propaganda term. You cannot "buyback" something you never owned in the first place. It should be called a gun turn-in. On 17 December, over 500 guns were turned into the police for destruction.
One of them, a small 9 mm semi-auto pistol was turned in by Darlene, as interviewed by the local Fox affiliate, Fox45.
A woman by the name of Darlene told a local Fox affiliate that she turned in her 9 mm on Monday in order to "upgrade to a better weapon," adding that she hadn't "quite decided" yet what that weapon would be.
Better footage of the firearm turned in by Darlene shows it was likely a Soviet-era 9X18 Makarov pistol. The pin at the rear of the trigger guard, the angle of the slide to the lower edge of the frame, above the trigger, and the rebated slide at the muzzle end are all good indicators that it …Read the Rest
Source:: AmmoLand