Go to article
By Tom McHale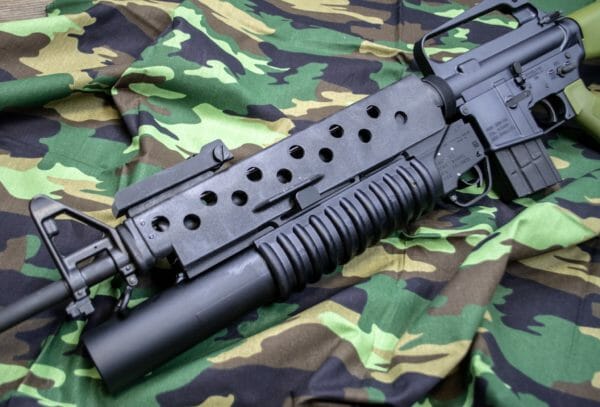 Tom schools us on how to install an M203 Grenade Launcher on your AR15 or M16 rifle.
USA –-(Ammoland.com)- We're giving away a complete retro classic AR-15 and grenade launcher package, and you're probably going to be the lucky winner, but just in case you're not, you can add your very own M203 Grenade Launcher to a rifle you already have. Here, we'll show you mounting options and exactly how to do it.
The installation process shown here is for a standard M16A2 20-inch rifle barrel with a .625" outside diameter. If that's not your rifle, no worries, there are additional mounting options for M4 carbine barrels using a GI-type barrel nut at the rear. You buy the LMT M203 unit separately and then choose the right mounting kit option from the following choices.
M203 20-inch Mounting Kit with Leaf Sight
The "standard" original mount replaces the triangular handguard with black polymer versions containing internal aluminum heat shields. This model installs completely behind the A2-style gas block and front sight housing assembly and requires a rifle with the standard mil-spec barrel nut. …Read the Rest
Source:: AmmoLand