Go to article
By David Codrea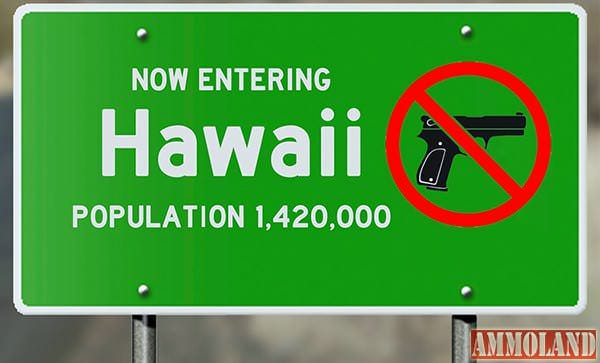 U.S.A. – -(Ammoland.com)- "I just got the 2018 Hawaii carry license data via the monthly reports from each county police department and made a spreadsheet summary," gun owner rights advocate George Pace tells me via email. "You'll never guess … no one but security guards got licenses! Imagine that!"
Pace referred me to the deceptively-named "Straight Shooting: An Objective Review of Hawaii Firearm Laws and Related Statistics," a Dec. 2018 "study" designed to justify infringements. Relevant to this report:
"To ensure that applicants for a license to openly carry a handgun are so 'engaged,' HPD requires each applicant to submit a notarized affidavit from the applicant's employer verifying the applicant's employment, along with two photographs depicting the applicant in work uniform."
"This 'report' is a joke," Pace observes. "In terms of providing any useful information as to whether Hawaii's draconian 'commonsense gun safety laws' are effective, it provides no information at all.
"They don't know. They don't want to know, because the facts are that it makes no difference at all in crime rates," Pace concludes. "All it does is intimidate and make more costly and time-consuming the process to acquire …Read the Rest

Source:: AmmoLand