Gun Grabbers Descend on Idaho's Capitol! Legislative ~ VIDEO Update
Go to article
By Ammoland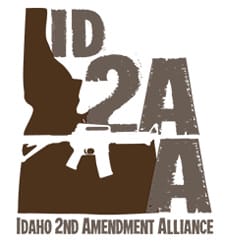 Idaho – -(AmmoLand.com)- The 2019 Idaho legislative session is well underway and the battle for gun rights in Idaho is heating up.
Yesterday, gun grabbers from Michael Bloomberg's "Moms Demand Action," descend on Idaho's capital in an effort to fight against Idaho's pro-gun values and to push Bloomberg style gun control.
Before we give you the legislative update in Idaho though, we want to alert you to a special interview I will be doing on the 2nd Amendment Activist YouTube channel (2/12/2019)night with Idaho State Representative Tammy Nichols!
State legislatures across the country are embroiled in battles over the 2nd Amendment. Gun grabbers have largely turned their most intense fights to state capitols where they have had far more success in recent years. Even in Idaho we have seen a major fight over gun control.
Just last year, gun grabbers nearly passed a gun control bill through the Idaho House of Representatives because 20 Republicans voted in favor of the bill. The bill was killed by just 5 votes. That's a stunningly close margin in a state with the most pro-gun citizens in the country!
Now, with Moms Demand Action fully mobilized in Idaho, the fight …Read the Rest
Source:: AmmoLand