Go to article
By AmmoLand Editor Duncan Johnson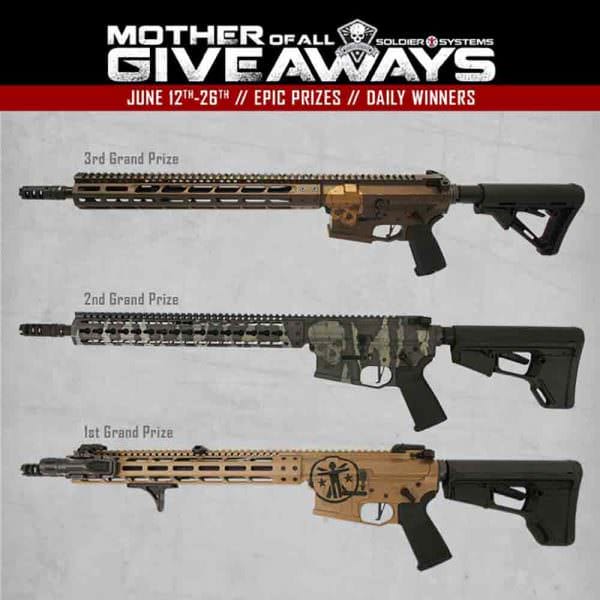 Lakewood, WA –-(Ammoland.com)- Unless you've been living under a rock, you know that two of the industry's biggest entities, Solider Systems Daily and Grey Ghost, have been behind the Mother of All Giveaways – a 14-day giveaway contest where new winners have been selected every day, receiving products ranging from 100 boxes of Grey Ghost Precision Match Grade Ammo and Grey Ghost Gear Minimalist Plate Carriers, leading into the final days of prizes such as a SSD Custom, Limited Edition .300 Blackout rifle.
Those final five days if giveaways are upon us – and it's not too late for you to have a chance to win one of the most epic, one-of-a-kind prizes on the market!
Beginning Thursday, June 22nd the fifth Grand Prize winner will be announced, winning a Grey Ghost Precision Custom, Limited Edition, GLOCK17; equipped with a GGP Custom Slide, Cerakoted in Midnight Bronze and milled for an RMR optic, GGP Match Barrel and a CMC trigger. No one else will have this pistol!
Following the next day, the fourth Grand Prize winner will be announced; receiving a Grey Ghost Precision …Read the Rest
Source:: AmmoLand