Grassroots Revolt to Repeal WA Gun Control Initiative 1639 Launched
Go to article
By Dave Workman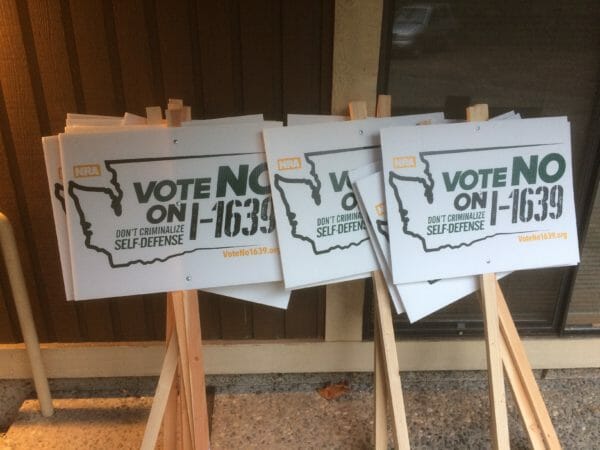 U.S.A. –-(Ammoland.com)- Frustration and fury are the two main ingredients of what can best be described as a grassroots revolt in Washington State with the launch of a counter initiative effort to repeal gun control Initiative 1639, the extremist measure passed by about 60 percent of Evergreen State voters last November.
This isn't a case of "sore losers" but legions of law-abiding private citizens who believe their right to bear arms under both the federal and state constitutions is being violated.
I-1639 has already resulted in one federal lawsuit by the Second Amendment Foundation and National Rifle Association, one declared candidacy for governor by a small town police chief, refusal by sheriff's in a majority of the state's 39 counties to enforce provisions of the measure, and the creation of a new crime, "Community Endangerment." This carries either gross misdemeanor or Class C felony penalties, depending upon the violation.
The initiative also, for the first time in history, …Read the Rest
Source:: AmmoLand