Georgia's Wood Stork Nest Numbers Dip, But Remain Strong
Go to article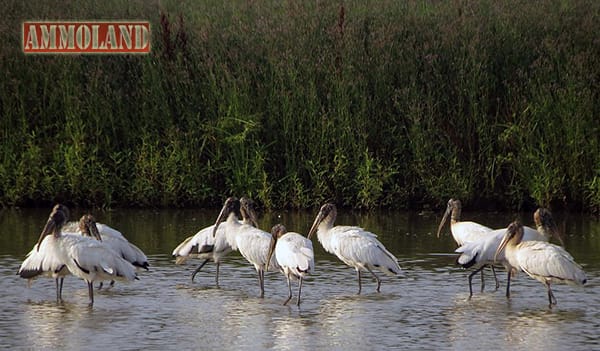 Georgia -(Ammoland.com)- Although nest totals fell slightly from last year's record high, Georgia Department of Natural Resources surveys documented strong wood stork nesting this spring and summer.
Wildlife biologist Tim Keyes, wood stork survey leader for DNR's Wildlife Resources Division, said aerial and ground surveys in May estimated 2,496 nests in 22 colonies. Follow-up surveys this month documented high productivity. The agency's Nongame Conservation Section and partners such as the U.S. Fish and Wildlife Service documented wood stork colonies in 12 counties, with surveys covering the coast and ranging as far north as Screven County in southeast Georgia and west to Mitchell County near the state's southwestern corner.
The nest count is a drop from the record-setting 2,932 nests in 2014, but well above the totals of 1,873 in 2013 and 1,903 in 2012. Annual fluctuations are normal.
"It's still a great year and a really good count," said Keyes, who works with the division's Nongame Conservation Section office in Brunswick.
In 2014, wood storks were down-listed from endangered to threatened under the Endangered Species Act. The reclassification has …read more
Source:: AmmoLand