Galco FasTrax PAC for Larger Guns Introduced ~ VIDEO
Go to article
By Ammoland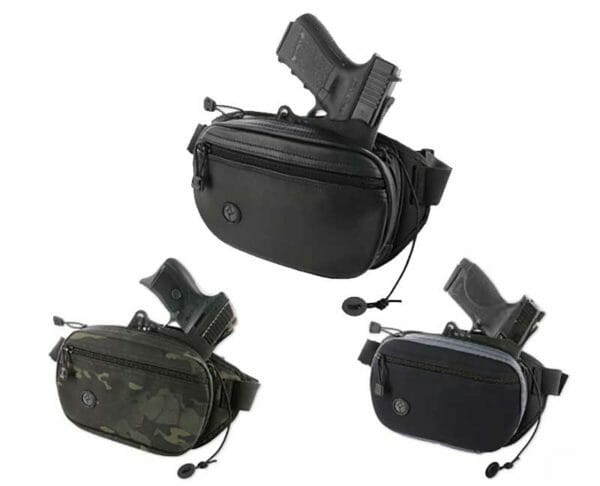 PHOENIX AZ – -(AmmoLand.com)- Galco is excited to introduce a larger version of the extremely popular FasTrax PAC waistpack, an instant bestseller the moment it was introduced at SHOT Show 2020. Designed to blend with casual modern clothing styles, the FasTrax PAC discreetly carries a compact defensive handgun ready for action.
Unlike old-style waistpacks that required the user to dig deeply into the pack or tear it open to draw the handgun, the FasTrax PAC uses a highly innovative combination of a pivoting holster component and external activation cord. This enables you to get your handgun into action much faster than with legacy waistpack designs. As we all know, speed is often in very short supply when you need a handgun to defend yourself and your loved ones.
Comfort is key when carrying all day, of course. To maximize wearer comfort, the FasTrax PAC's back panel is made of Galco's Comfort Cloth

, a soft and breathable adaptive performance mesh that keeps the pack comfortable against your body when worn all day long, even on those hot summer days.
Convenient concealment is also important. …Read the Rest
Source:: AmmoLand