G2 Research 9mm Civic Duty Ammunition Test
Go to article
By Bruce F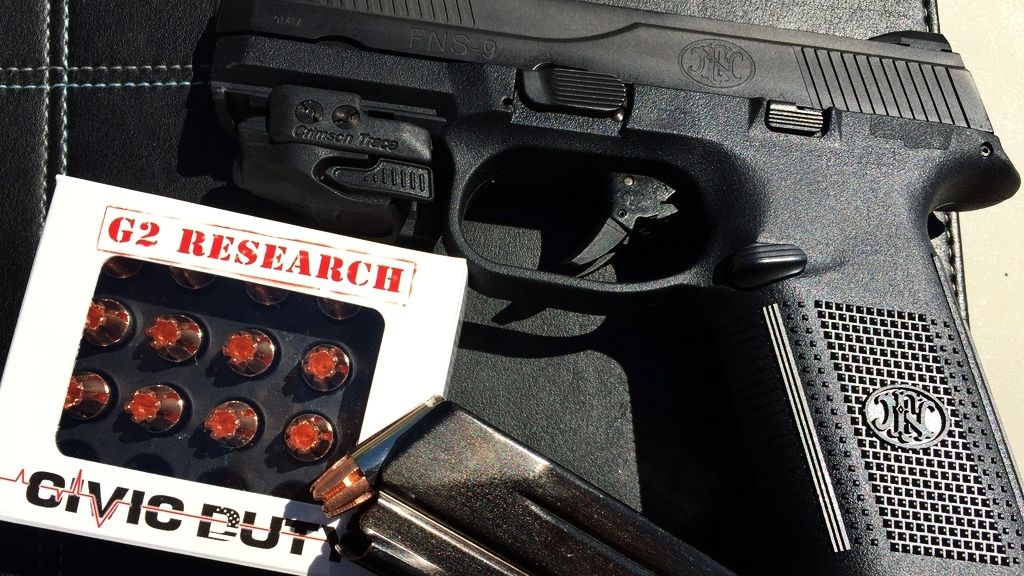 G2 Research recently extended their product catalog by introducing the 9mm Civic Duty line of solid copper hollow point ammunition. Civic Duty is designed for maximum expansion and energy transfer while minimizing the potential for unwanted over-penetration or target pass through. The 100 grain bullet expands to 2.5 times initial diameter and penetrates between 9 and 10 inches when fired into ballistics testing gel media.
If the G2 Research name is familiar to you, it's probably from the amazingly successful launch of their R.I.P. ammunition line. It seemed to me that almost overnight R.I.P. ammunition was a hot topic of discussion on many of the social media channels and forums frequented by firearm enthusiasts. It was pretty amazing to watch.
Being a fan of solid copper hollow point ammunition, I was very interested in testing Civic Duty to see if it performed as described by the manufacturer. Our good friends over at Ammunition Depot supplied the ammunition for this test.
Test Pistol:
Test Protocol:
Step 1) Measure and record temperature and relative humidity.
Step 2) Run a 5 shot velocity average over a ProChrono Digital Chronograph at a distance …Read the Rest
Source:: Pocket Guns & Gear