Go to article
By Jim Clary
by Officer Kevin Smith as told to Dr. Jim Clary
Let me preface this by saying, I have more bags sitting in my gun room, than I care to admit (or my wife knows about). What I will admit, is that all of these bags appeared to fit my "list", prior to purchase.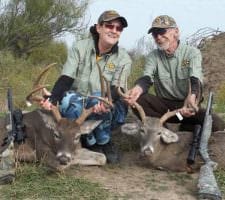 USA -(Ammoland.com)- I'm sure most of the readers here have their version of that "list" for a range bag (or duty bag). I'll bet more than most have a "must have" list of, it must be spacious, organized, comfortable, and durable/dependable, was I right?
Let's be real here, these are not outlandish quantifications, these are true necessities. They are what most of us look for in a range bag, but, it seems, the industry is normally quite lackluster on the north front of the issue, providing sub-par stitching, cheap zippers, poor storage capacity, and generally a cheap and uncomfortable product with a high resale.
This is what I assumed until I was introduced to the "G.P.S. Tactical Range Backpack 'Tall'" (formally known as G-Outdoors).
Apparently, someone …Read the Rest
Source:: AmmoLand