French, Belgian & Chinese Troops Invade & Occupy Canada – LIBERATORS the Book
Go to article
By Ammoland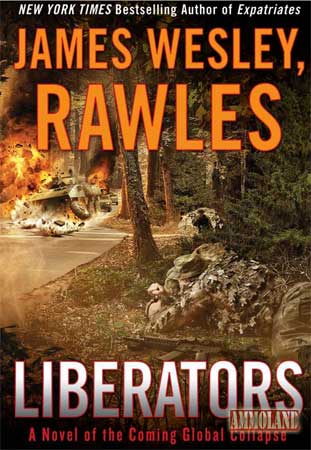 By Major Van Harl USAF Ret
Wisconsin –-(Ammoland.com)- The US dollar crashes and American society goes down with it. The nation is thrown into economic and political turmoil to the devastating point that the United Nations sends in troops to allegedly take control and restore order.
As the US dollar crashes so goes the Canadian dollar. Author James Wesley Rawles has another book out and I could not put it down.
A book I had to finish it at the point of ignoring the Colonel for two days while I read as fast as I could comprehend.
The book is "Liberators" (http://tiny.cc/0g7hxx) and it is the latest in a series of books dealing with the issue of the US dollar crashing, losing all value and completely sinking the US economy and most of the rest of the world that uses the American dollar as a reserve currency. In this Rawles book, the Canadian dollar crashes and the UN sends in French and Belgian troops to restore order, only to have the French become cruel and deadly soldiers of …read more
Via:: AmmoLand