Go to article
By AmmoLand Editor Duncan Johnson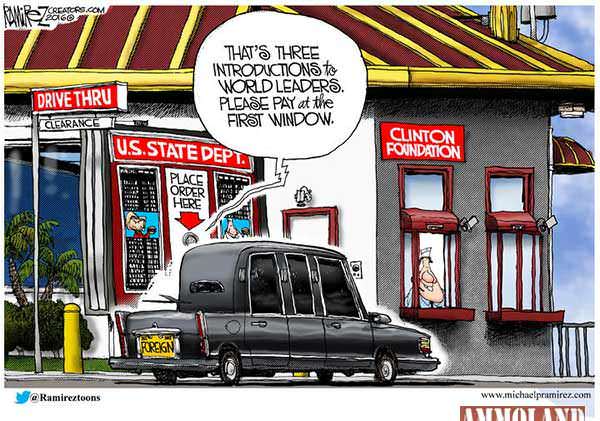 Washington, DC –-(Ammoland.com)- Judicial Watch today announced that U.S. District Court Judge Rudolph Contreras issued an opinion ordering the State Department to search for and turn over details on potential conflicts of interest between former Secretary Hillary Clinton and the Clinton Foundation. The February 2 court opinion and order came in a Freedom of Information Act (FOIA) lawsuit (Judicial Watch v. U.S. Department of State (No. 1:15-cv-00688)).
The Obama State Department had blacked out the details of certain conflict of interest issues in records and the court ordered that material disclosed to Judicial Watch:
State must release the identities of: (1) the group for the potential speaking engagement for former-Secretary Clinton (2) the potential sponsors in Document C05867888 (3) the foreign government in Document C05867890 and (4) the potential consulting client in Document C0586776.
Judge Contreras also ruled that the State Department must provide the "domain extensions" for two documents that it blacked out entirely, and denied the State Department's request to close the case.
The lawsuit stems from a Judicial Watch FOIA request on March 17, 2015, and a subsequent lawsuit filed on May 6, …Read the Rest
Source:: AmmoLand