Go to article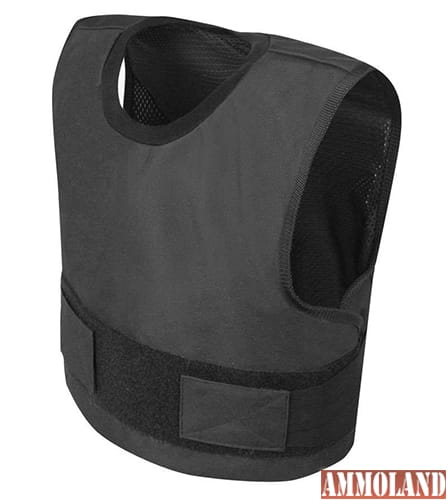 Rogersville, MO -(AmmoLand.com)- Body armor covers a wide range of products, from ballistic helmets to full-body tactical vests.
Most people will be familiar with bullet proof vests and ballistic protection, but may not be aware that these vests can only protect you against bullets. For protection against edged or spiked weapons you will need a stab or spike proof vest. These are commonly available, and usually come in conjunction with ballistic protection, but are still important products that you need to understand.
Stab and spike protection is used in the same way that bullet proof protection is, with a lightweight vest that will often use soft fabrics found in bullet proof vests.
Edged Blade protection and Spiked protection is usually provided in addition to ballistic protection, as the vests will use the soft fabric to increase protection. These protective materials, such as Kevlar, are incredibly strong and can absorb large amounts of energy. This is what gives them their resistance to bullets, but also means they are capable of absorbing the impact of any attack, and can significantly reduce the damage caused.
However, the …Read the Rest
Source:: AmmoLand